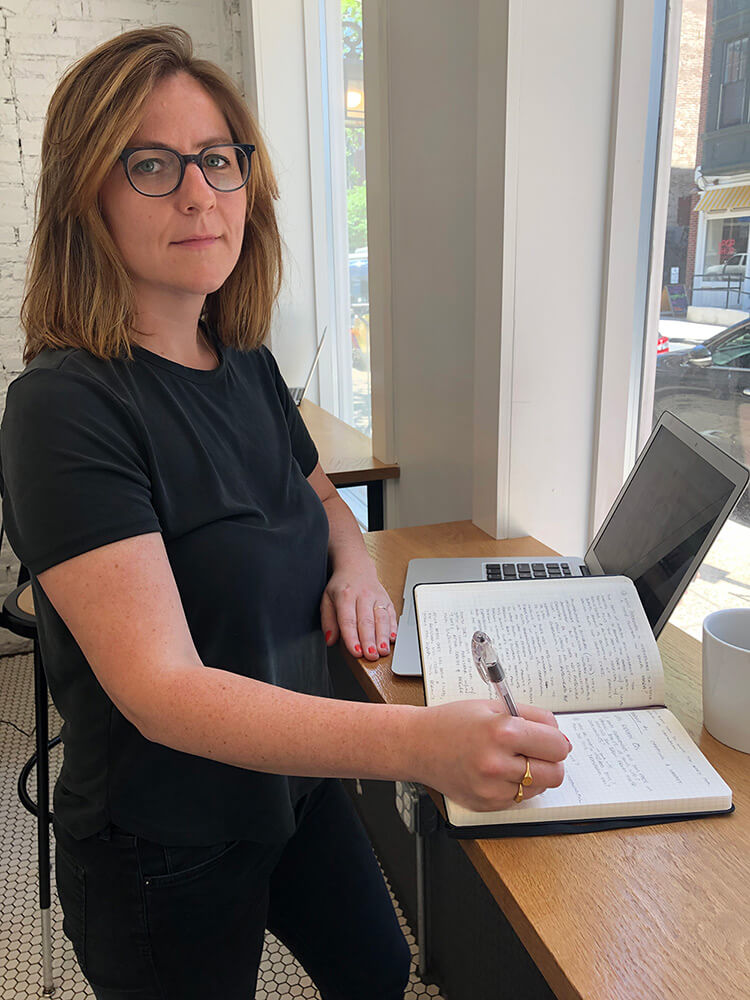 Your website is a business asset.
Copy first. Then design.
A lot of businesses invest in beautiful design and visual branding, but not copywriting. 
Who's accounting for skillful persuasion, headlines that hook, and well-timed calls-to-action?
The words have to work.
How website copywriting works
Questionnaire
90 Min. Meeting
Competitor Research
Strategy Plan
SEO Research
Customer Research
Brand Voice
Copywriting
Wireframes
Annotated Copy
Reviews
Revisions
Final Thoughts
Collab w/ Designer or Developer
Follow up
DIY'd copy needs a second opinion
A lot of businesses DIY copywriting
If your website has:
Everything but the kitchen sink
Weak headlines
Robot content
Too many "I" or "We" statements
Voice, cohesion and persuasion issues
It's time to bring in a professional website copywriter.
An offer you can't refuse
Website Copy Audit
Actionable advice for better results—fast.
Website Copy Upgrade
Get a site rewrite. 
***KMW uses value-based pricing. Every website is different. Prices vary based on project and scope. We love websites. Please request a quote!
People think in stories and make decisions based on emotion. 
Pay attention to the stories you tell— your audience is taking notes. Brand isn't only features and benefits. It's the reason you have features and benefits.
Brand Identity Workshop for Development & Positioning
Trust the process and learn:
What your brand is all about
What you're really selling
Your why
How to position your brand
Brand Consulting
Service Includes
Brand Workshop, Copywriter Style: 60 Min. Call | Guided Questions

Workshop Review: Concept Capture | Strategic Analysis

Brand Insights: Specific Findings | Positioning Suggestions

Brand Position Report: Brand Clarity | Business Confidence
Content & copyWriting Services
Better, strategic web content
You probably need one or more of the following right now:
Website Copy Upgrades
High-Quality SEO Blogs 
Leads Magnets (Case Studies, How-to Guides, Checklists)
Landing Pages
Digital Ad Concepts 
Done by a professional copywriter.
Digital Marketing Consulting for Business Growth and Pivots
Grow and scale with strategic planning and execution.
You can pay someone on the platforms (or a robot) to develop content all day. But what's it all for? 
Digital marketing strategy is never finished— it changes with your business. 
Get a strategic copywriter in your corner